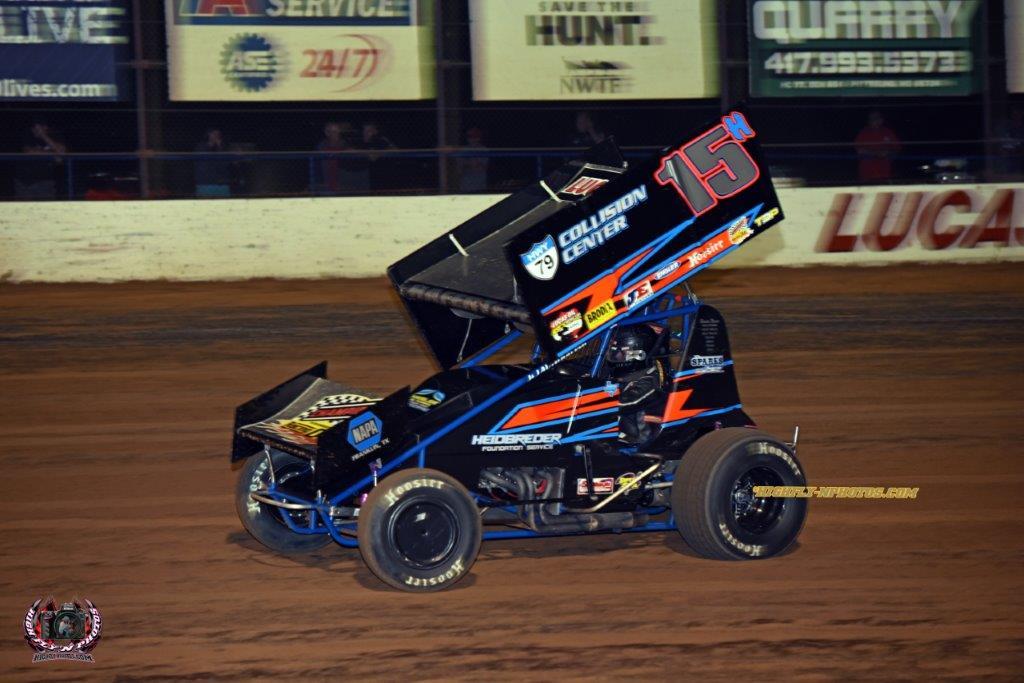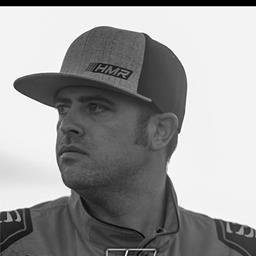 9/27/2016
Sam Hafertepe Jr
---
Sam Hafertepe Jr. – Good Points Weekend in Wheatland!
Sam Hafertepe Jr. – Good Points Weekend in Wheatland!
(Bill W) September 27, 2016 – Sam Hafertepe Jr. and the Keith Dobbs #15H team had a solid weekend at the Jesse Hockett/Daniel McMillin Memorial at Lucas Oil Speedway near Wheatland, Missouri. The Sunnyvale, Texas driver recorded eighth place finishes in the two prelims to lock himself into Saturday night's finale. After vying for a win, he would come home fourth and extend his point lead in the Lucas Oil ASCS National Series standings to 245. This Saturday, the series heads to I-80 Speedway near Greenwood, Nebraska for the "Fall Brawl".
Sam did what he had to do to gain points on Thursday and Friday. Thursday, won his heat after starting second, but backed up from third to fourth in his Qualifier. "The track was pretty wet the first two nights," he says. "We got the right spot to start the heat Thursday, but after that, we seemed to be mired behind some guys. It was so wet that it was pretty tough to do anything."
He would start Thursday's feature 13th and run up to eighth. On Friday, he finished third in his heat and sixth in the Qualifier. After winning the B, he charged from 17th to eighth in the feature. "Once we got going, we were pretty decent I the feature the first night," says Sam. "Friday night, we got a little better and made a good charge up through there, and Saturday, we were the best we were all weekend."
Drawing the six, he moved up into contention early. He was running second behind Sammy Swindell late in the race. "We really had a chance to win it," says Sam. "We hit a hole and about turned it over with about eight to go. I felt like I gave it away. We were running second, and I just had pulled beside Sammy on our last restart. The red came out and we didn't need that. We hit the hole going into one, and that really cost us."
Sam faded, but recovered for a fourth place finish. "At that point, we were back in sixth, and we ran back to fourth," he says. "We were running down third at the line and almost got him. We had a pretty dominant car though, so we were happy with that."
After making it home for the first time in weeks, Sam is looking forward to getting to I-80 Speedway Saturday.
Sam Online
Website: www.Sam15.com
Twitter: @SamHafertepeJr
Facebook: www.facebook.com/pages/Sam-Hafertepe-Jr-and-The-Plumbfast-Racing-Team/116304711773031?ref=br_tf
Sam's Weekly Releases
If you'd like to be added to Sam's e-mail list for weekly releases, e-mail sprntcar@hotmail.com with "Sam" in the Subject Line.
Sam would like to thank Highway 79 Collision Center, the Sparks Family, Kiebler & Sons Lawn and Landscaping, Keizer Aluminum Wheels, Champion Oil, NAPA Auto Parts of Franklin and Sherwin Williams.
Photo: Sam in action at Lucas Oil Speedway (John Lee – High Fly'N Photo)
Bill W Media
sprntcar@hotmail.com
Twitter: @BillWMedia
Website: www.OpenWheel101.com
Monroe, IA USA
Back to News