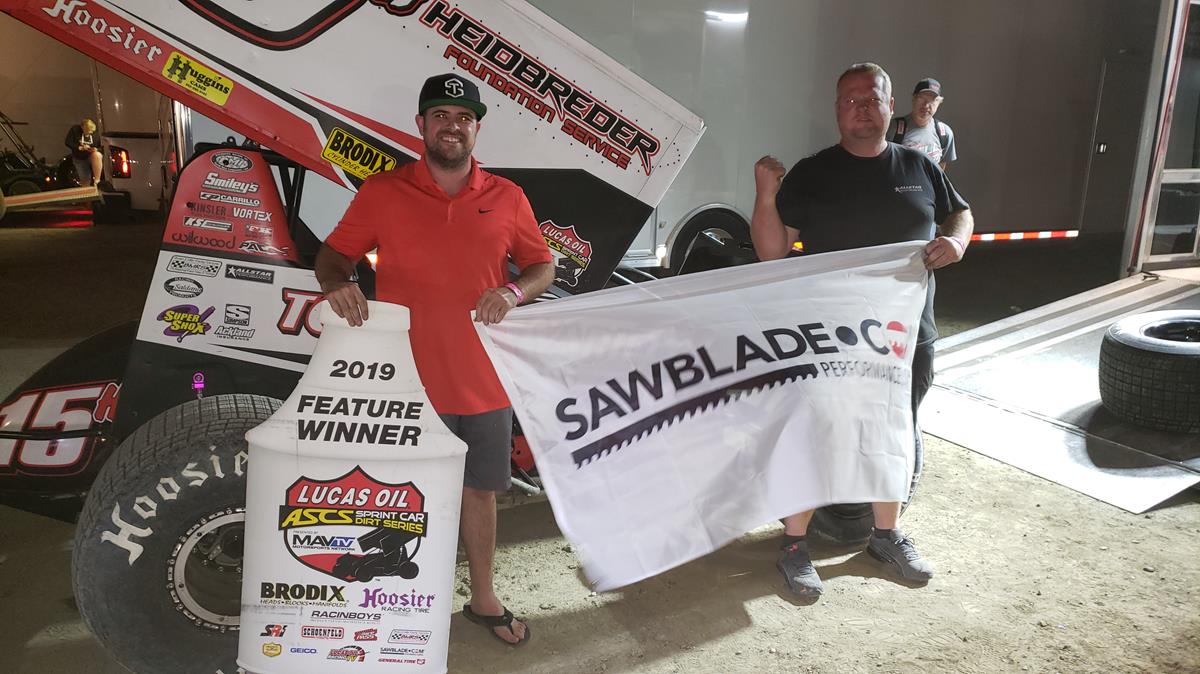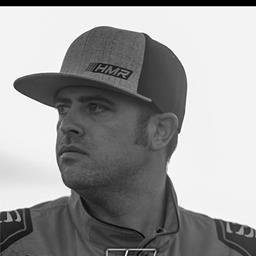 7/24/2019
Sam Hafertepe Jr
---
Sam Hafertepe, Jr. Knocks Down Seventh Win Of The 2019 Season Before All Star Weekend
Bryan Hulbert -BILLINGS, Mont. (July 23, 2019) Taking on the Lucas Oil American Sprint Car Series presented by the MAVTV Motorsports Network at Big Sky Speedway for two nights this past weekend, Sam Hafertepe, Jr. picked off a pair of podium finishes, including his seventh victory of the season to open the Battle at Big Sky.
Winning the second Heat Race from the runner-up starting spot, Sam charged from seventh to capture the lead on Lap 10 Friday night. Stalked in the closing laps but not challenged on the slick three-eighths-mile oval, Sam played defense through traffic to ensure no one could get a run.
"We just had to go where they weren't, and that's what got us to the lead. Once we got there, I felt good, but I didn't want to force anything in traffic. The last thing you want to do on a track that slick is be overly aggressive, so I just worked at keeping my tires underneath me and finish the race. Late in that race, they were plugging the top and the bottom, so I knew if I couldn't get by them, they weren't getting my me either, so I just played the block,"
Rolling in Saturday night, Sam's Heat Race run from seventh to fourth put him just shy of the redraw. Coming up from ninth, slower traffic again played to the advantage of the Hills Racing Team No. 15h. Crawling all over Blake Hahn for the lead, a late-race red flag made Sam run down the No. 52 once more.
"We didn't need the red. We were quite a bit better in traffic and could move around if we did need to get off the top, but with the red getting Blake back into clean air, these days it's tough to beat anybody like that. Especially when the track is right around the top, but once we got back into traffic, we were able to reel him back in."
From nearly a straightaway to mere car lengths with the field running to the final two laps, Sam made his move for the lead on the white flag lap. Drifting off the bottom of the second turn as the pair raced to the backstretch, Sam railed the top, only to come up 0.090 seconds shy at the line.
"I just made a bad move in one and two. I was trying to hit the bottom instead of sliding across and just missed it, so I had to commit to the slide. That is really what probably lost us the race. I feel like had I gone in and hit the line I wanted to run, I would have come out pretty far ahead going into turn three, but we didn't, and Blake got a good run off of two. I had to try and put together a good run into three and four, and just came up a little bit short."
During their stay in Montana, the Hoiness family was very generous with the use of their shop for the Hills Racing Team. Sam and his crew thank David and his Wife for their gracious hospitality.
Looking forward to this coming weekend, Hafertepe will drop the 410cid between the rails and take on the Ollie's Bargain Outlet All Star Circuit of Champions presented by Mobil 1 for three nights at the Jackson Motorplex (Jackson, Minn.) on Friday, July 26, Knoxville Raceway (Knoxville, Iowa) on Saturday, July 27, and 34-Raceway (West Burlington, Iowa) on Sunday, July 28.
"We're going to use this weekend to our advantage to get three nights with the 410, especially with one of the nights begin at Knoxville. I feel like this will help us get ready for the 360 Nationals as well with just getting the laps in."
Along with getting laps, Sam will also be getting acclimated to the "H" style of Hoosier tire that is mandatory during the Knoxville Nationals.
"In ASCS, we run RD12 all the time, and just putting the "H" Tire on the Left Rear whether it's a 410 or a 360, it makes a difference. It changes the car quite a bit going to the H12, so having a week to use that tire and get familiar will help us tremendously."
For continued updates on Sam Hafertepe, Jr. log onto http://www.sam15.com and make sure to find him on Twitter (@samhafertepejr). For news on Hill's Racing Team, log onto https://www.facebook.com/hillsracing/ and on Twitter (@HillsRacingTeam).
2019 Season to Date:
Events: 28; Wins -7 ; Top 5 – 16; Top 10 – 21; Top 20 – 22;
Coming Up:
July 26 – Jackson Motorplex (Jackson, Minn.) w/All Stars
July 27 – Knoxville Raceway (Knoxville, Iowa) w/All Stars
July 28 – 34 Raceway (West Burlington, Iowa) w/All Stars
Sam Hafertepe, Jr. Online:
Facebook: https://www.facebook.com/profile.php?id=100011628097506
Website: http://www.sam15.com
Twitter: https://twitter.com/samhafertepejr
The Sponsors:
Hill's Racing Team, Townline Variety, Heidbreder Foundation Service, Kiebler & Sons Lawn and Landscaping, Fisher Racing Engines, Super Shox, J&J Chassis, Smiley's Racing Products, Hoosier Tire, Huggins Cams, Champion Oil, The Sparks Family, Lonestar Speedway, Keizer Wheels, XYZ Machining, Simpson Racing Products, CP-Carrillo, KSE Power Steering, FK Rod Ends, BMRS, Allstar Performance, Saldana Racing Products, Vortex Wings, DMI, Wilwood Brakes, Kinsler Fuel Injection, Hwy. 79 Collision.
---
Submitted By: Bryan Hulbert
Back to News