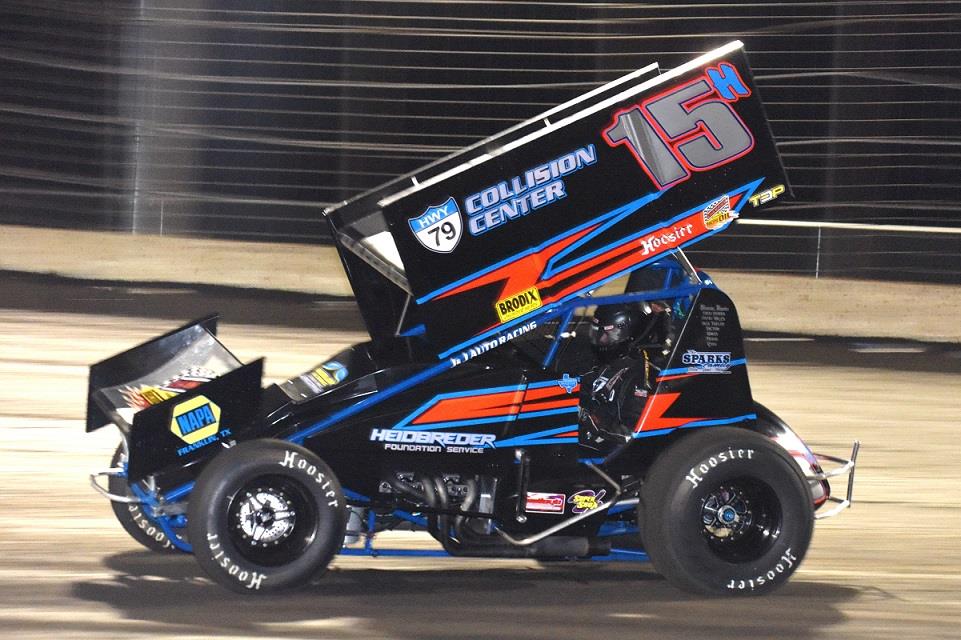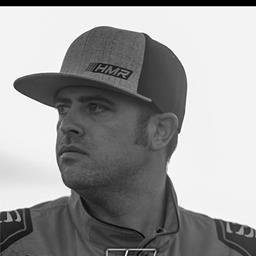 ---
Sam Hafertepe Jr. – Top Five in Jackson Sets Up Cole Cup!
Sam Hafertepe Jr. – Top Five in Jackson Sets Up Cole Cup!
(Bill W) September 6, 2016 – Sam Hafertepe Jr. and the Keith Dobbs #15H team completed a successful weekend at the Jackson Nationals in Minnesota in which they finished fourth in the prelim and fifth in the finale. This Sunday night, the Sunnyvale, Texas native will tackle the $10,000 Cole Cup at Utica-Rome Speedway in Vernon, New York. The event is sanctioned by both the ESS and URC series.
Sam started well in Friday's prelim, winning his heat race. He would draw a five to start the feature. "We were really good in the feature," he says. "Friday was probably the best track of the weekend. When we won the heat, you could run anywhere on it. In the feature, it was slick top to bottom, which gave us a wide racing groove."
He moved forward right away. "We jumped up to third, and then moved into second," says Sam. "We actually passed Ian Madsen for the lead early on. I probably messed around a little too much early on. Maybe I should have taken advantage of his weaknesses and went on with it. I messed up in turn two and let him get back by us. When that happened, we'd been racing pretty hard. That allowed Kerry Madsen and Danny Lasoski to get in the battle with us. We just kind of ended up on the wrong end of the stick, and ended up fourth."
A fourth place finish locked him into Sunday's finale, in which he started outside row two. "It was still a little bit too tacky for our feature," says Sam. "Starting off, we got to third. It looked like we were going to get by Madsen for second there early on. The longer the race went on...the motor wasn't running the best. We had some motor issues the last half of the race. It just wasn't running right, and we didn't know what was wrong. We started fading at the end."
Sam would do his best to maintain. "It was loading up on fuel," he says. "It wasn't cleaning out. On the restarts, it was really bad. It wouldn't get up and get going. That's where we got passed at the end of the race. We kind of held on for fifth, and still came out of there unscathed and with a good points weekend. Johnny (Herrera) had his misfortunes getting taken out, and you never like to see that happen."
The team is ready for another road trip. "We're excited to get out to New York and the Cole Cup," says Sam. "From there, we'll head up to the Canadian Nationals at Ohsweken (September 15-17). We're getting some help from Ackland Insurance to head up there. We'll come down from there to the Hockett/McMillin Memorial at Wheatland the 24th and 25th."
Sam Online
Website: www.Sam15.com
Twitter: @SamHafertepeJr
Facebook: www.facebook.com/pages/Sam-Hafertepe-Jr-and-The-Plumbfast-Racing-Team/116304711773031?ref=br_tf
Sam's Weekly Releases
If you'd like to be added to Sam's e-mail list for weekly releases, e-mail sprntcar@hotmail.com with "Sam" in the Subject Line.
Sam would like to thank Highway 79 Collision Center, the Sparks Family, Kiebler & Sons Lawn and Landscaping, Keizer Aluminum Wheels, Champion Oil, NAPA Auto Parts of Franklin and Sherwin Williams.
Photo: Sam at speed in Jackson (Jeff Bylsma Photo)
Bill W Media
sprntcar@hotmail.com
Twitter: @BillWMedia
Website: www.OpenWheel101.com
Monroe, IA USA
Back to News