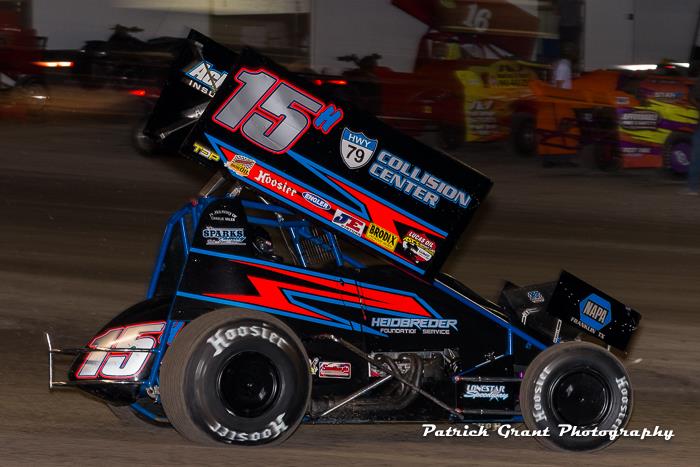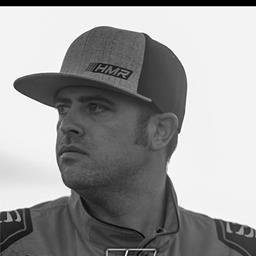 10/18/2016
Sam Hafertepe Jr
---
Sam Hafertepe Jr. – Fighting Back at Devil's Bowl!
Sam Hafertepe Jr. – Fighting Back at Devil's Bowl!
(Bill W) October 18, 2016 – After a tough heat race in Friday's preliminary at the Devil's Bowl Wineternationals, Sam Hafertepe Jr. and the Keith Dobbs #15H racing team had an uphill battle. The Sunnyvale, Texas native would rebound, however, climbing back through the field on Friday, and finishing fourth in Saturday's finale at Devil's Bowl Speedway in Mesquite, Texas with the Lucas Oil ASCS National Series.
The ASCS point leader had a rough start to the weekend after starting fourth in Friday's heat. "We were able to get around Sammy (Swindell) on the start," says Sam. "Unfortunately, one of the front row starters was a roadblock for us. Sammy drove back around both of us. In the next corner, I went high and the guy went high. In the next corner, I went low and he went low. Then he about spun out and I ran into him. We ended up fifth, and that put us in the B."
Unable to even Qualify in the top thirty spots for the Qualifiers, Sam headed straight for the B where he would start seventh and need a third place finish to make the feature. "We had some cars almost crash on the start of the B," he says. "We fell back three or four spots. We were really good though. We were running about a half second better than the leaders. We got mired behind a few guys at the start, but we came back through there and grabbed the third and final transfer."
The charge was on in the feature after starting 22nd. "We bided our time a little bit and made smart decisions," says Sam. "We didn't want to get involved in anything. Once we got going green, we were driving around the top. We couldn't move around very much. We got about as far as we could get with eleventh. With a few more restarts, potentially we could have got a few more. We were able to salvage a decent night after being behind the 8-ball."
Things started much better in Saturday's finale. Sam would again start outside row two for his heat. "They gave us a good racetrack for the heats and Qualifiers," he says. "We were able to put our car where we needed to. We were able to win the heat fairly easily. We took the lead on the second lap and we were able to win that."
Being second highest in points after the heats lined him up sixth for his Qualifier. "We got to fourth right away," says Sam. "We had a restart, and slid the guy for third. Once we got to third, I knew we'd be high in the points. So I didn't really press anything. I just kind of rode there. That put us as high point guy for the night."
Sam would line up fifth for the finale. "The track had already taken rubber in the B," he says. "They decided they wouldn't work on the track. We knew as soon as we took the green that it would be a single-file deal. We rode in the rubber all race long. We freed the car up where we wouldn't be too tight. We got (Aaron) Reutzel on the start for fourth and rode around for 25 laps."
Sam Online
Website: www.Sam15.com
Twitter: @SamHafertepeJr
Facebook: www.facebook.com/pages/Sam-Hafertepe-Jr-and-The-Plumbfast-Racing-Team/116304711773031?ref=br_tf
Sam's Weekly Releases
If you'd like to be added to Sam's e-mail list for weekly releases, e-mail sprntcar@hotmail.com with "Sam" in the Subject Line.
Sam would like to thank Highway 79 Collision Center, the Sparks Family, Kiebler & Sons Lawn and Landscaping, Keizer Aluminum Wheels, Champion Oil, NAPA Auto Parts of Franklin and Sherwin Williams.
Photo: Sam races at Devil's Bowl (Patrick Grant Photography)
Bill W Media
sprntcar@hotmail.com
Twitter: @BillWMedia
Website: www.OpenWheel101.com
Monroe, IA USA
Back to News