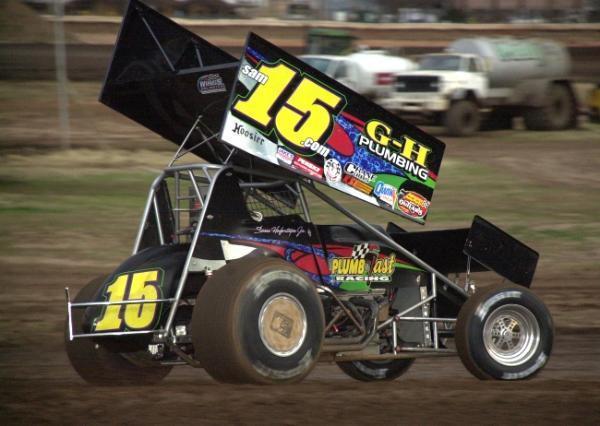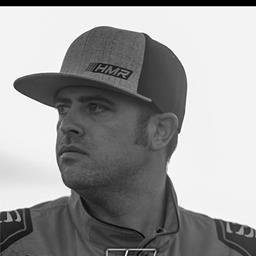 7/28/2008
Sam Hafertepe Jr
---
Mother Nature Strikes for the PlumbFast Racing
Mother Nature strikes again for the Advance Auto Parts World of Outlaw Sprint Car driver, Sam Hafertepe Jr. out of Sunnyvale, TX. Hafertepe qualified the G&H Plumbing J&J in the eighth spot which put Sam in a great starting position for the Heat Race. Winning that, put Sam in the Dash in which a second place finish would be the outcome. With the second in the dash, Sam was scheduled to start on the outside front row for the Main Event, but due to dark clouds engulfing the sky and the rain beginning to fall, Hafertepe was unable to start the show. The West Lebanon event for the Advance Auto Parts World of Outlaws was cancelled and is rescheduled for September 21st.
After the rain in Lebanon, it was off to Canada for the double header at Oshweken Speedway. Due to the rain being as persistent as it sometimes can be, the double header was unfortunately cancelled. With three nights in a row being a wash due to the weather, it was finally time for the sun to come out and get some racing in. I-96 Speedway was the next event on the schedule for the PlumbFast Racing Team. Sam made the transfer in the heat race guaranteeing him a spot in the Main Event for the G&H Plumbing J&J Chassis. Sam was able to keep the machine in the top twenty throughout the night and finished off the evening with a respectable 17th place finish. Hafertepe and the Team loaded up the hauler and began the short 5 hour journey to the next event held in Chillicothe, OH. Sam started out the night qualifying 13th out of an impressive car count of 42 and then finished third in his heat. Starting 16th in the Main, Sam began making his way up to the front until an overaggressive move put the G&H Plumbing J&J in a spin. Sam, always being known as a hard charger in the sport of sprint car racing, had to restart from the tail of the field and with five laps down, Hafertepe raced his way through the field and finished in the 13th spot to end the night. "The car was good", explains Hafertepe, "but the spin kind of put us behind the eight ball."
Up next for the PlumbFast Racing Team will be Paducah, Kentucky, on the 28th followed by Burlington, Iowa, and then it's off to Wisconsin. Keep up with Sam and the Team through his website www.sam15.com for all his latest results and photos. Special Thanks to G&H Plumbing, Keizer Aluminum Wheels, Smiley's Racing Products, Kear's Speed Shop, Wings Unlimited, Rocket Headers, J&J Chassis, Frankland Racing Supply, Torco Racing Fuels, Rod End Supply, Ameri-Tech Pest Control, Hoosier Tires and Penske Shocks.
Back to News